Mobile:
13473583001(Mr Deng)
Mobile:
13656121366(Mr Xie)
Mobile:
15961118624(Mr Gao)
Postal code:
213000
Address:
Room 5016, Block 3, Sanjing World Technology Industrial Park, 25 Changjiang Zhong Road, Xinbei District, Changzhou City, Jiangsu Province
About us
II Company profile
Jiangsu Guanglian Intelligent Equipment Co., Ltd. is the exclusive distributor of K-TIG - AustralianKeyhole (deep penetration) Tungsten Inert Gas Welding Co., Ltd. in China, providing customers with turnkey services, as well as the production, manufacturing and sales of K-TIG supporting related products.
K-TIG - Australian Keyhole (deep penetration) Tungsten Inert Gas Welding Co., Ltd. was founded by Jarvis Laurie, the inventor of the technology. After considerable development since 1997, this technology has become one of the most efficient welding technologies in the world, and has become the world standard for full penetration welding, which is widely used in the world.
Together with K-TIG, Jiangsu Guanglian provides customers with scientific solutions in the field of medium and thick plates made of carbon steel, stainless steel, titanium alloy, nickel base alloy and other materials. It has been successfully applied in many fields, such as pipeline, storage tank, pressure vessel, aerospace, nuclear industry, pharmacy, chemical industry, food and beverage, filtration and water treatment, military, power generation, shipbuilding and so on.
01

Honesty
♦ Express truthfully and discuss problems together
♦ Clear, accurate, specific and not vague
♦ Honest and trustworthy, win-win cooperation
02

Pursue perfection
♦ Try various possibilities and demand the optimal solution
♦ Pursue high standards and do well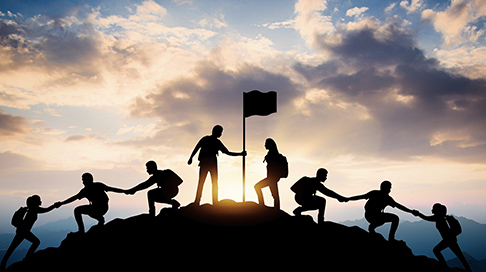 03

Continuous evolution
♦ Strong initiative and self drive
♦ Continue to learn, grow and iterate with the team